We make great meetings
happen
since 2012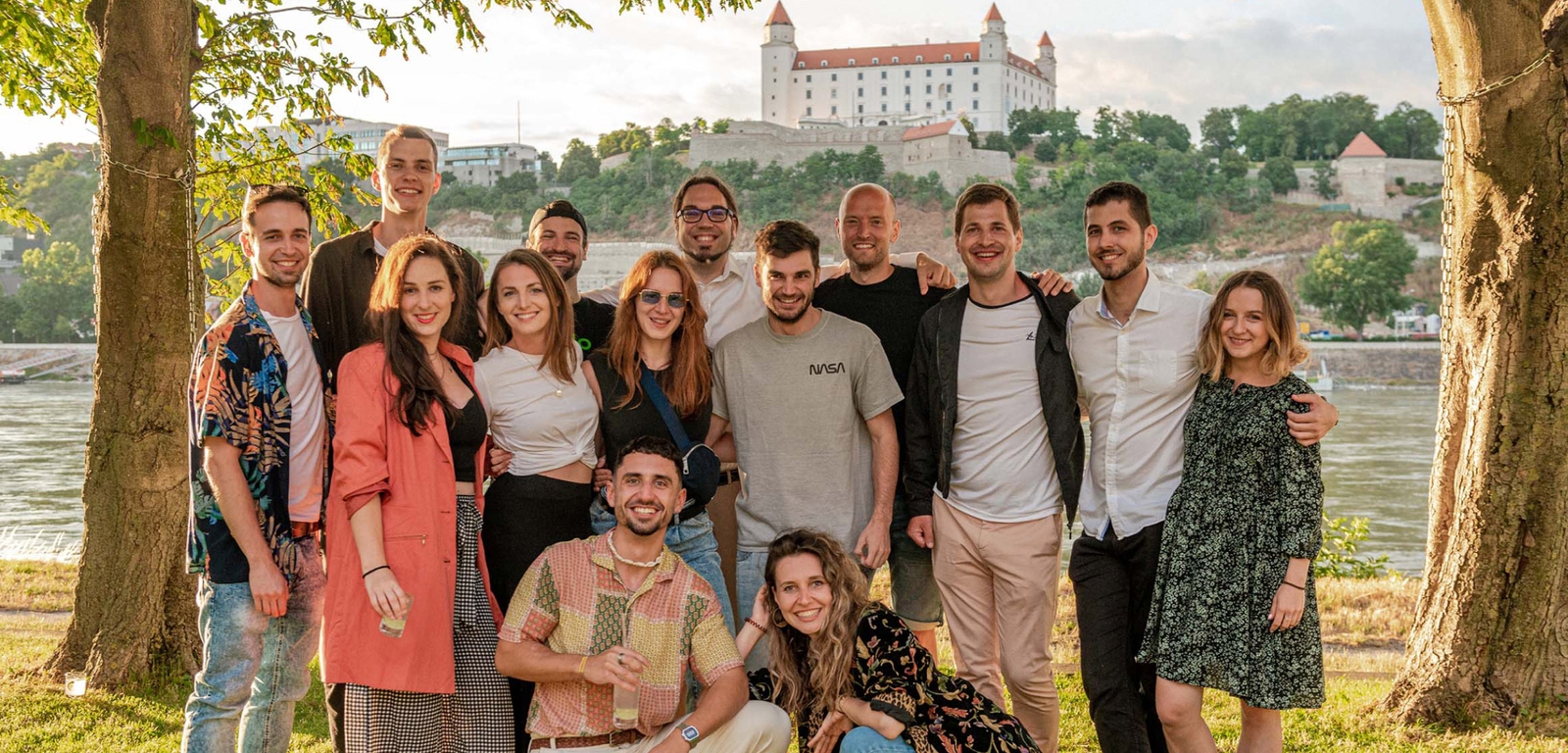 Changing company cultures around the world, one meeting at a time
At Slido, we've been on a mission to transform how meetings are run since 2012 – from connecting speakers to audiences at major events to facilitating inclusive conversations in all kinds of meetings around the world.
But our job doesn't stop there. We believe that great meetings drive great cultures and we've witnessed it time and time again: by helping companies enable open dialogue, we've seen an increase in trust and collaboration, leading to cultures where no one is afraid to speak up, leadership encourages and acts on feedback and everyone contributes and feels heard. That's the change we aim to bring into the world.
Now as a part of Cisco, we're ready to drive inclusion and engagement in the new era of hybrid work and keep the interaction going wherever and however people meet.
1.24M+ customers have improved their meetings with Slido
5M+ interactive meetings
1.24M+ satisfied customers
160M+ engaged participants
What is Slido?
Slido (pronounced Sly-doe) is the industry-leading audience interaction platform. It helps users to get the most out of meetings and events by crowdsourcing top questions and engaging participants with live polls and quizzes.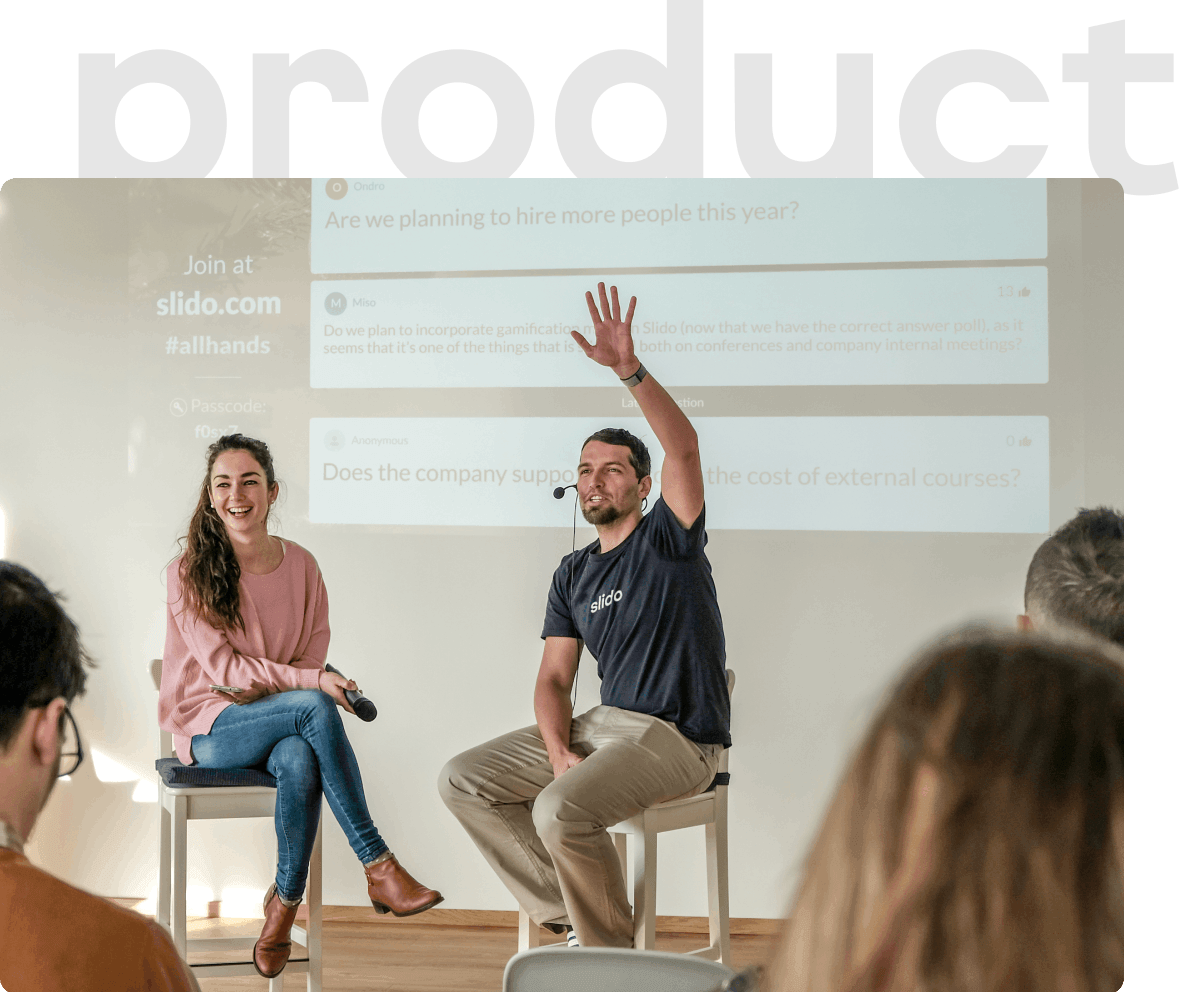 Who is Slido?
Born in Slovakia out of a simple idea to get feedback from students at universities, we've turned into a global company with over 260 teammates in 26 countries.
We're a bunch of friendly, curious and caring people who love to innovate and take ownership of their work. We take a flexible approach to work based on mutual trust, responsibility and values that guide everything we do.
Join our team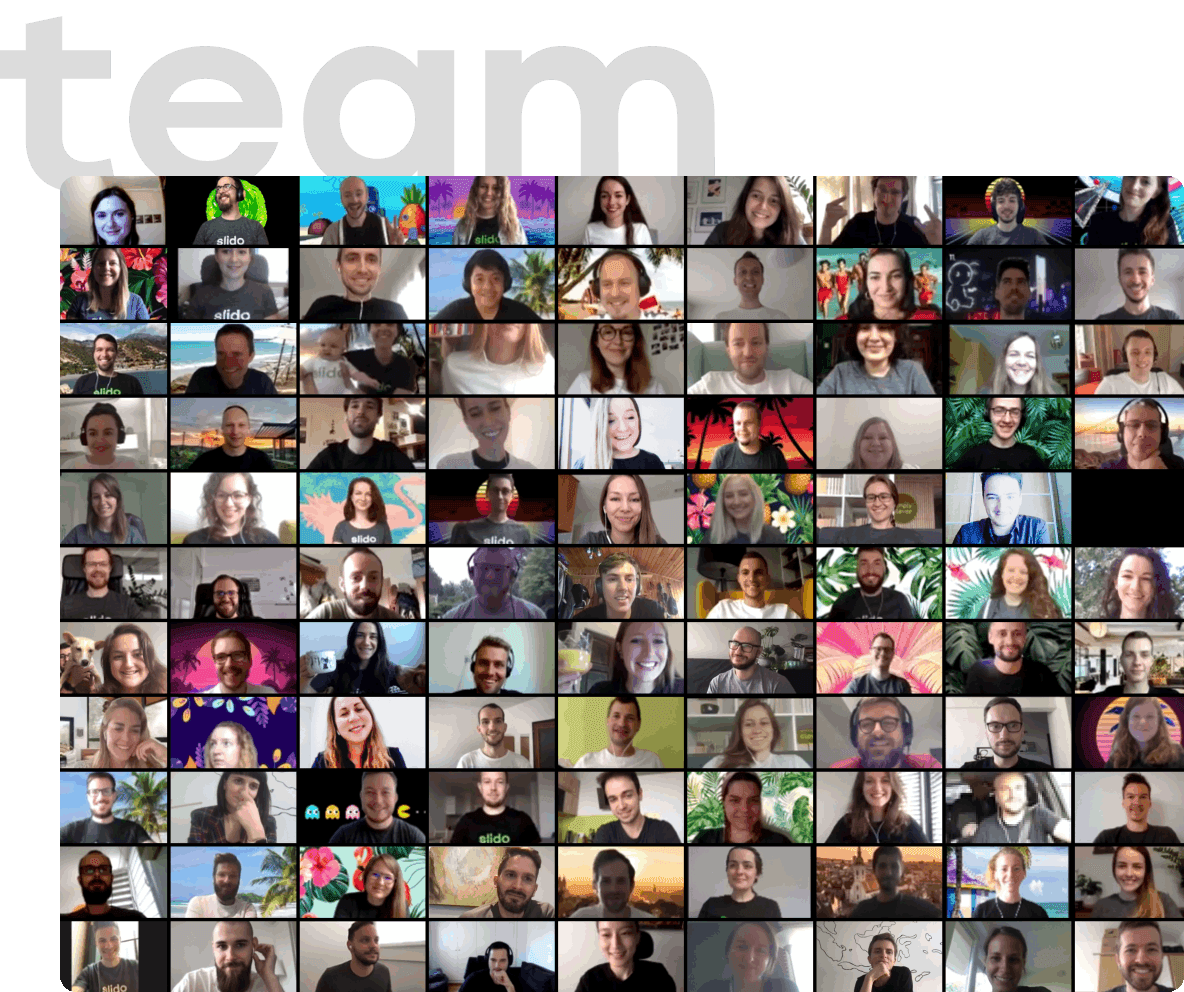 What do we stand for?
Simply clever – we understand the power of simplicity and seek it in everything we do.
We care – we care about our customers and each other. There is no success without a happy team.
Don't stop – because nothing great was ever achieved without dedication and hard work.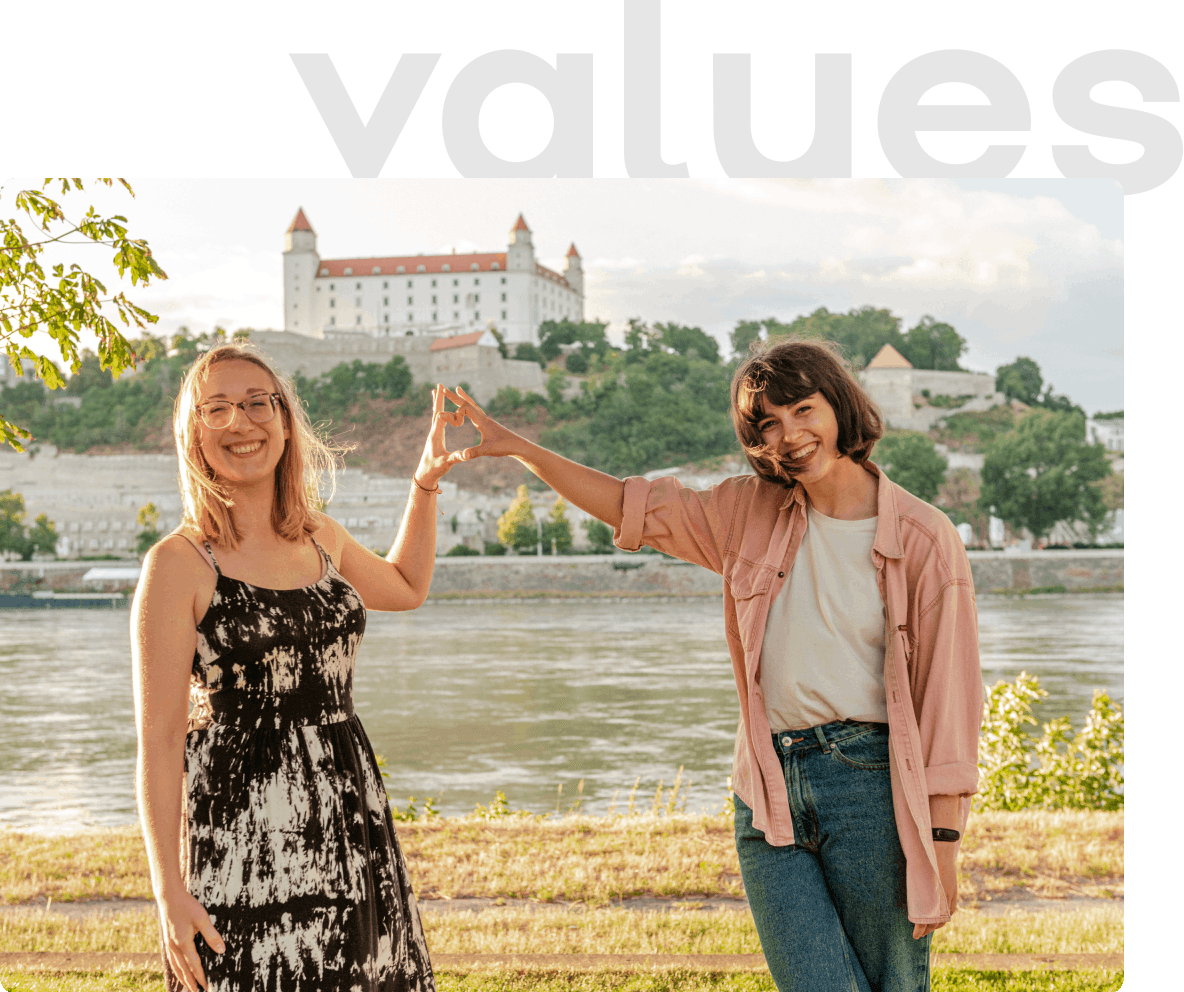 Ready to make your next meeting more interactive?