Slido is now part of Webex
Create inclusive and interactive Webex meetings with the most powerful Slido integration to date.
Included in all paid Webex plans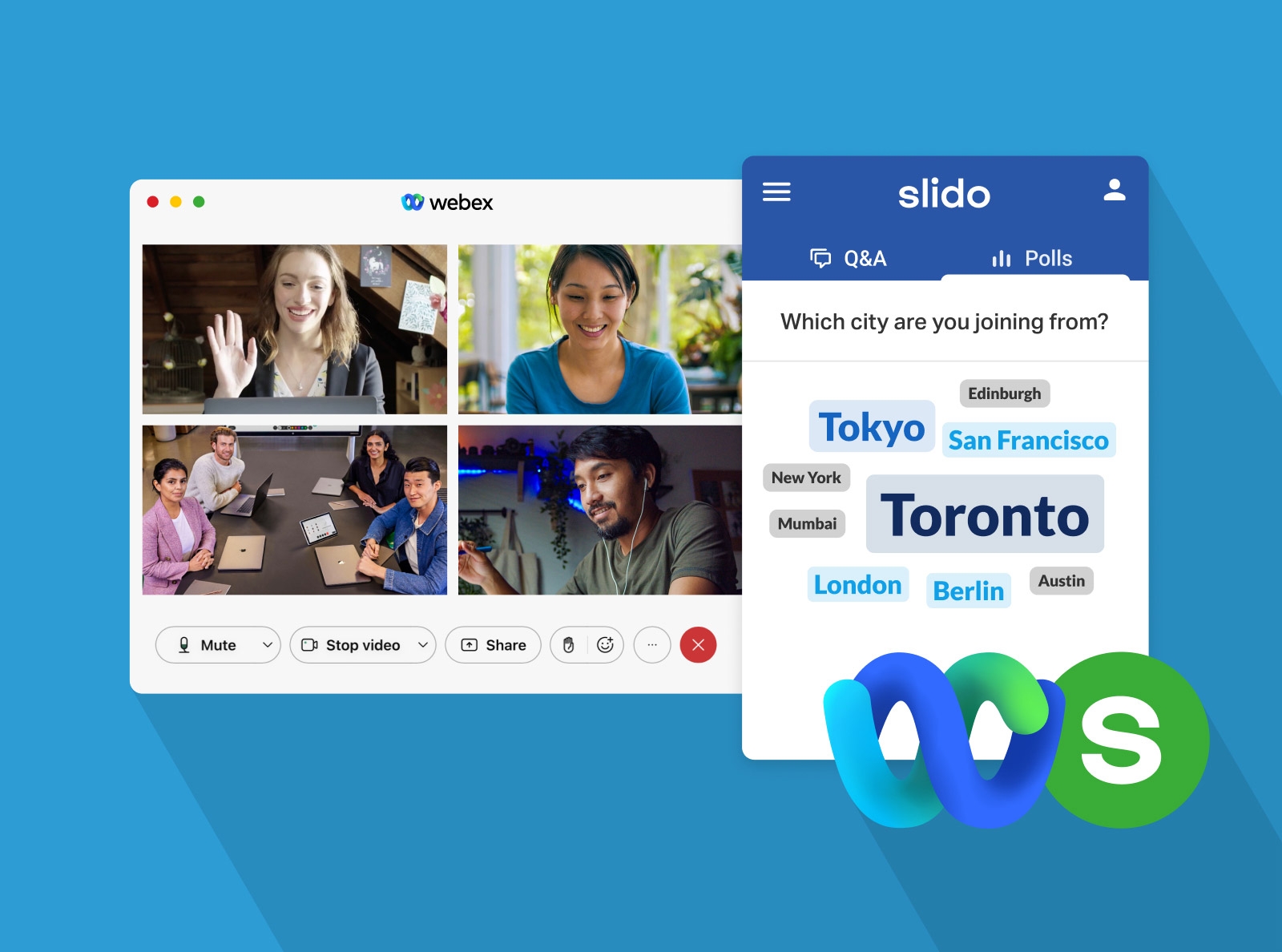 What Slido brings to Webex Meetings
Live polls
to collect real-time feedback and interact with your attendees at scale
Audience Q&A
to give everyone a voice and run inclusive Q&A sessions
Quizzes
to test knowledge in an interactive way and make your content stick
Meet and interact in one place
It's never been easier to collect ideas, opinions and feedback from your team. Slido lets you create polls in seconds and interact with everyone directly in your Webex Meetings.
How it works
1. Contact your IT admin to enable Slido in Webex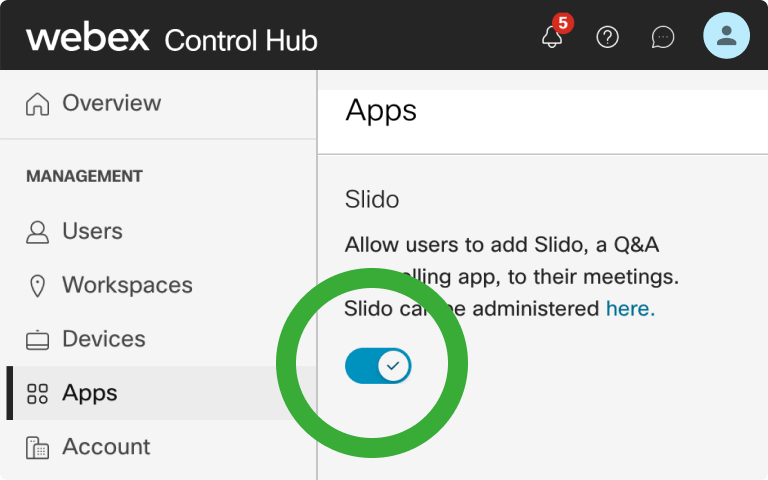 Your system administrator for Webex Meetings needs to enable Slido in Control Hub.
2. Open Slido from Apps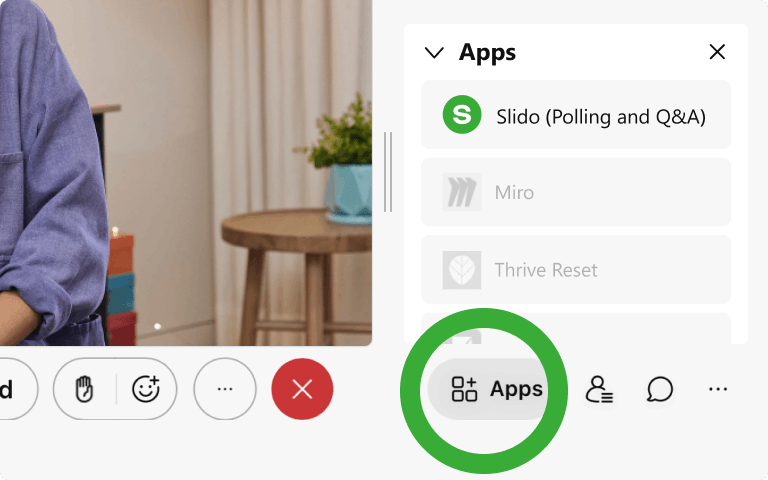 Start your Webex meeting and launch Slido from the Apps button.
3. Create your polls or Q&A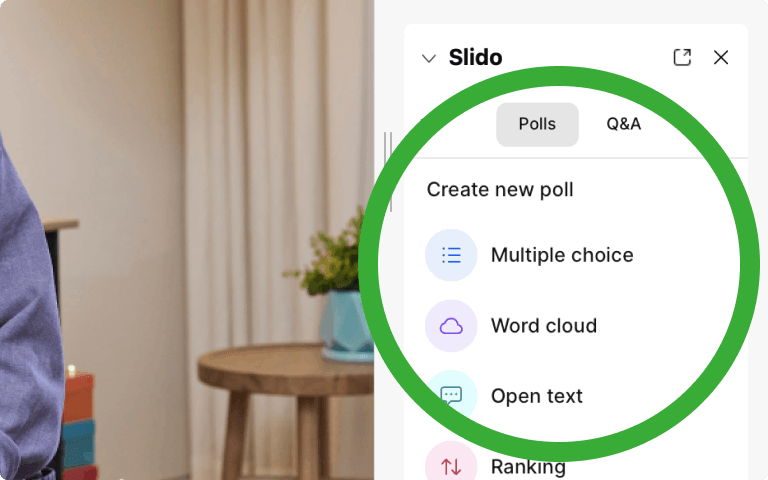 Add and manage polls or Q&A directly from the Slido panel.
6 types of polls to engage your team
Whether you want to break the ice, check the understanding or put a decision up for a vote, we've got you covered.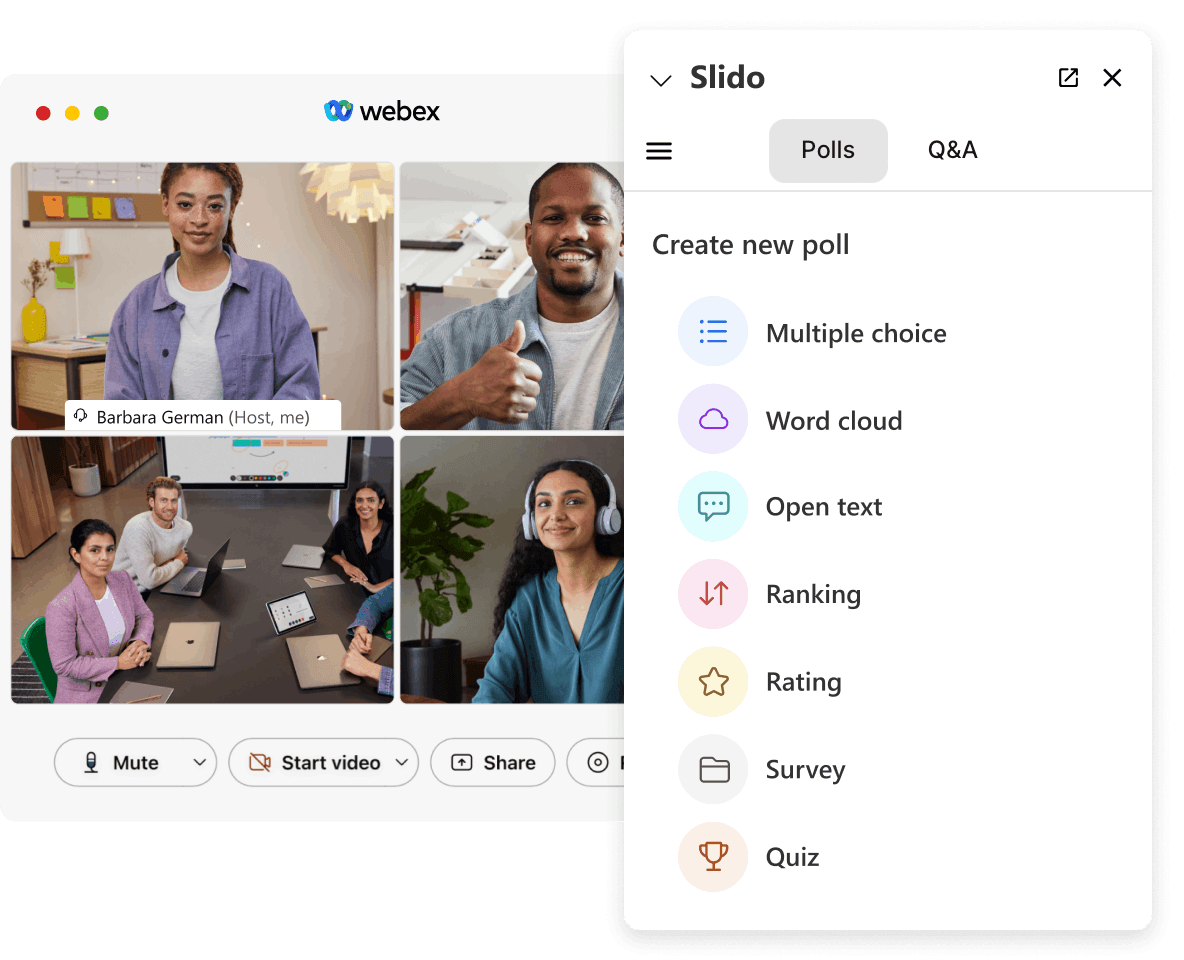 Works before, during and after your meeting
You can use Slido outside of your meeting via a link. It's a great way to collect questions ahead of time, get feedback afterward and include everyone who can't join live.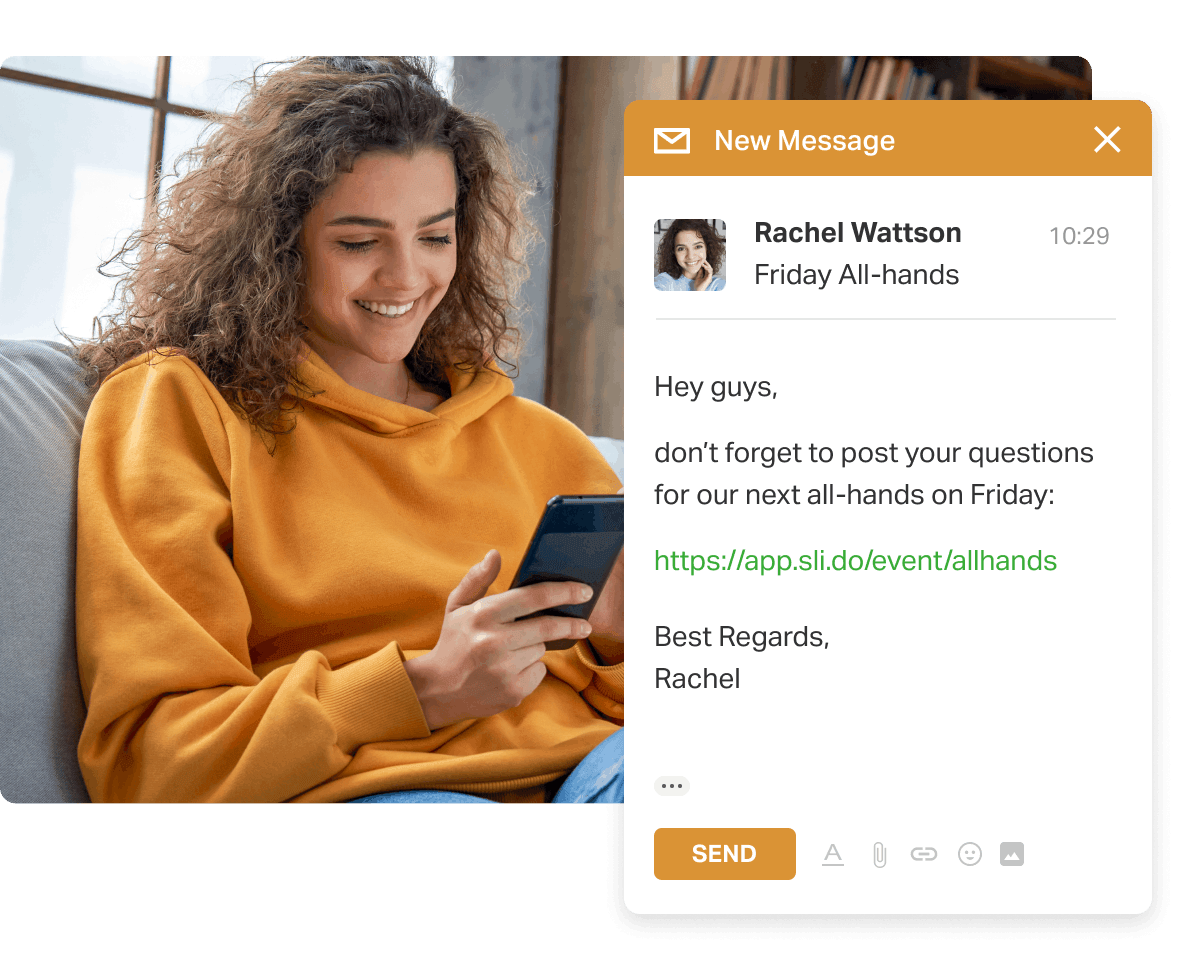 Analyze the results post meeting
Get valuable insights into your meetings with Slido Analytics. Find out how many people were engaged and export your questions or voting results for further analysis.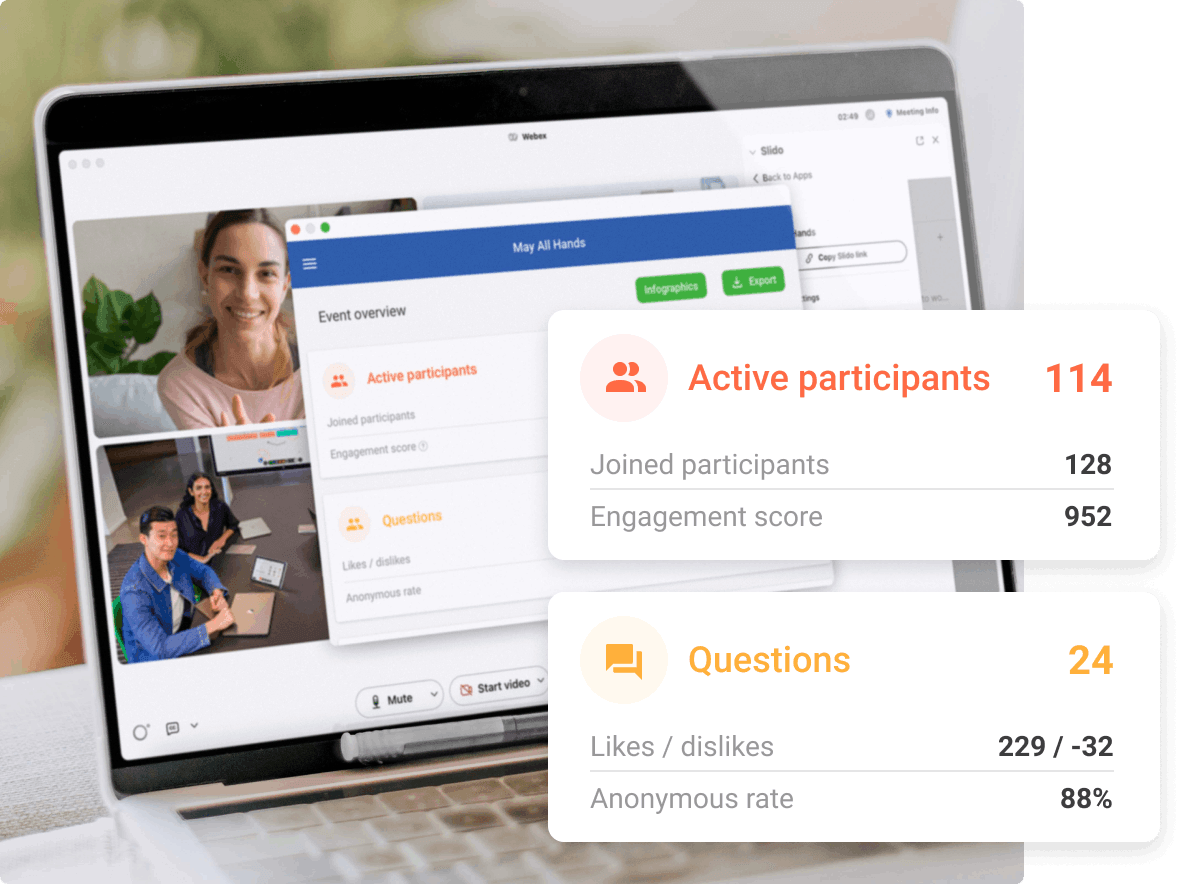 Why use Slido
Create meaningful engagement
Interact with your participants at scale, whether you want to check understanding or get quick alignment on decisions.
Foster an inclusive culture
Make everyone on your team feel heard and connected, whether they're shy, vocal, in the room or online.
Build stronger connections
Facilitate team bonding, create transparency, and build trust between leaders and employees.