How Slido is helping TomTom's leaders connect with their global workforce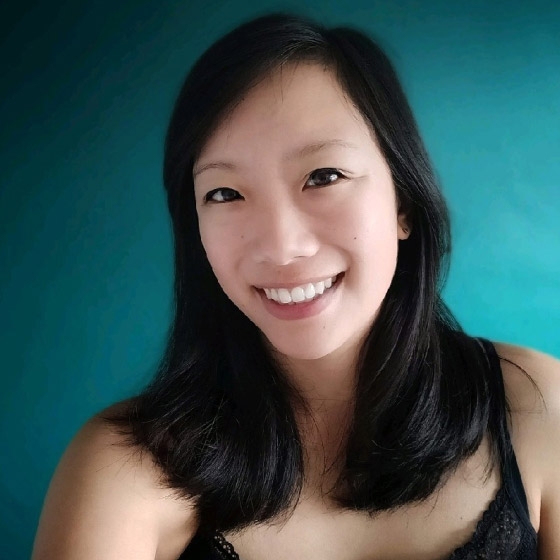 Headquartered in Amsterdam, TomTom is a pioneer in the field of location technology. By being the ​​first to release a new generation of satellite navigation devices to market in 2004, TomTom revolutionized personal navigation for the world. Today, they create the mapping software that powers countless cars, apps and businesses worldwide, partnering with the likes of Microsoft, Stellantis, Uber, Volkswagen Group and more. 
Working alongside their 3,800 plus employees, TomTom is on a quest to help people find their way in the world. The organization is currently building the smartest and most useful map on the planet by mapping the world in real time. 
Throughout its journey – from being a startup in the naughties to powering an entire ecosystem of geolocation services – TomTom has kept its focus firmly on people. Whether it is their customers or TomTom'ers, the company is committed to helping people find places where they can truly belong.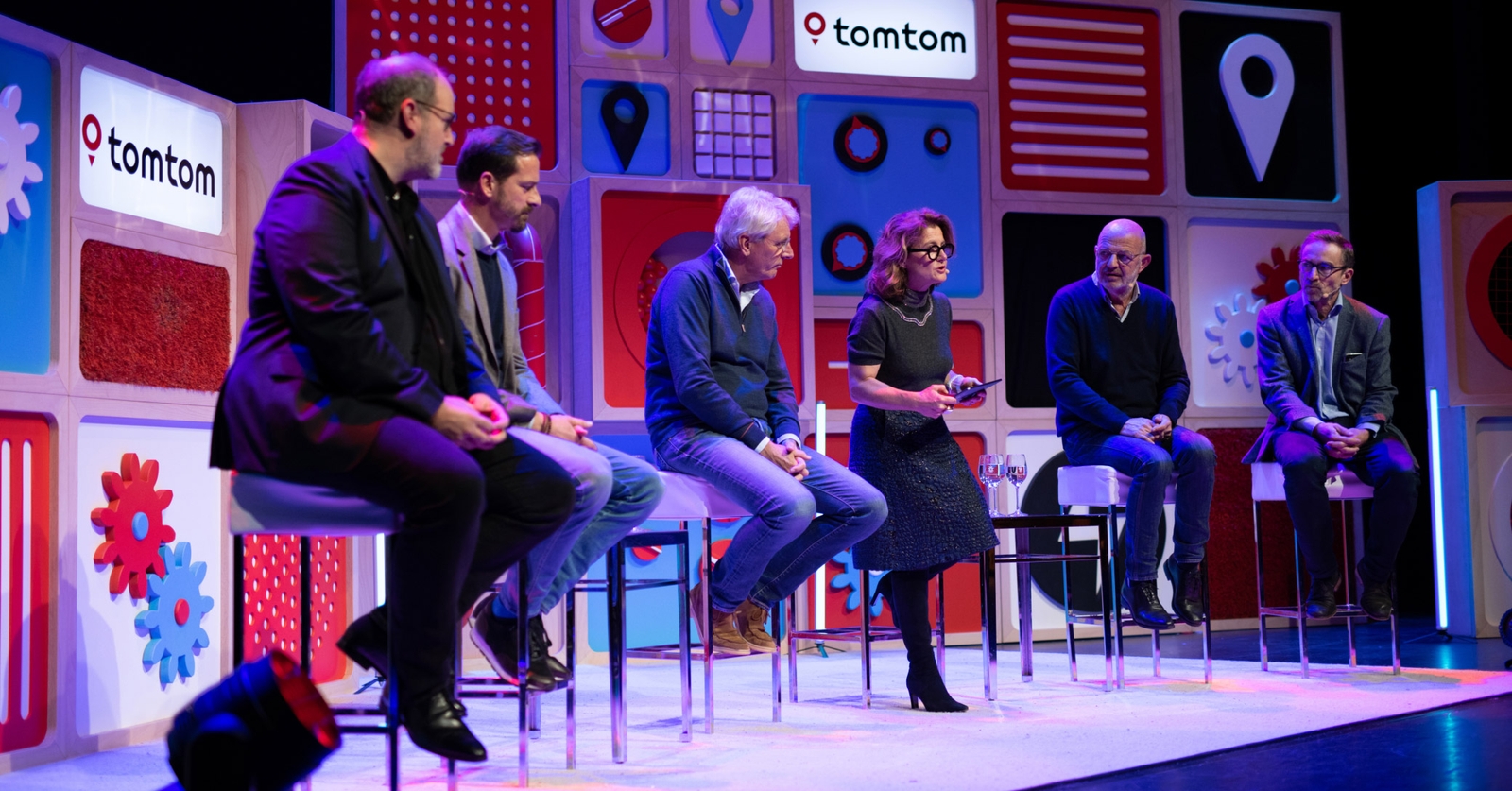 In this story, Victoria Lim, TomTom's Head of People Communications tells us how Slido is helping nurture that sense of belonging and psychological safety across their organization.
Leading people in a hybrid world
As the Head of People Communications at TomTom, Victoria leads Internal Communications and Employer Branding to inform, engage and excite current and future TomTom'ers.  
 "We are an open and caring organization. We have leaders that we trust." begins Victoria, pointing to internal surveys and external platforms. While it was easier for leaders to be fully present and engage with employees in an office-based environment, TomTom struggled when the pandemic hit.
"Suddenly, leadership changed from being 'the person who is standing on stage talking to you about the business' to 'the person who stands alongside the people, interacting with openness and empathy'. One of the things that I think Harold Goddijn (CEO) and our leadership team has been very successful at is adapting to that transition," she expands.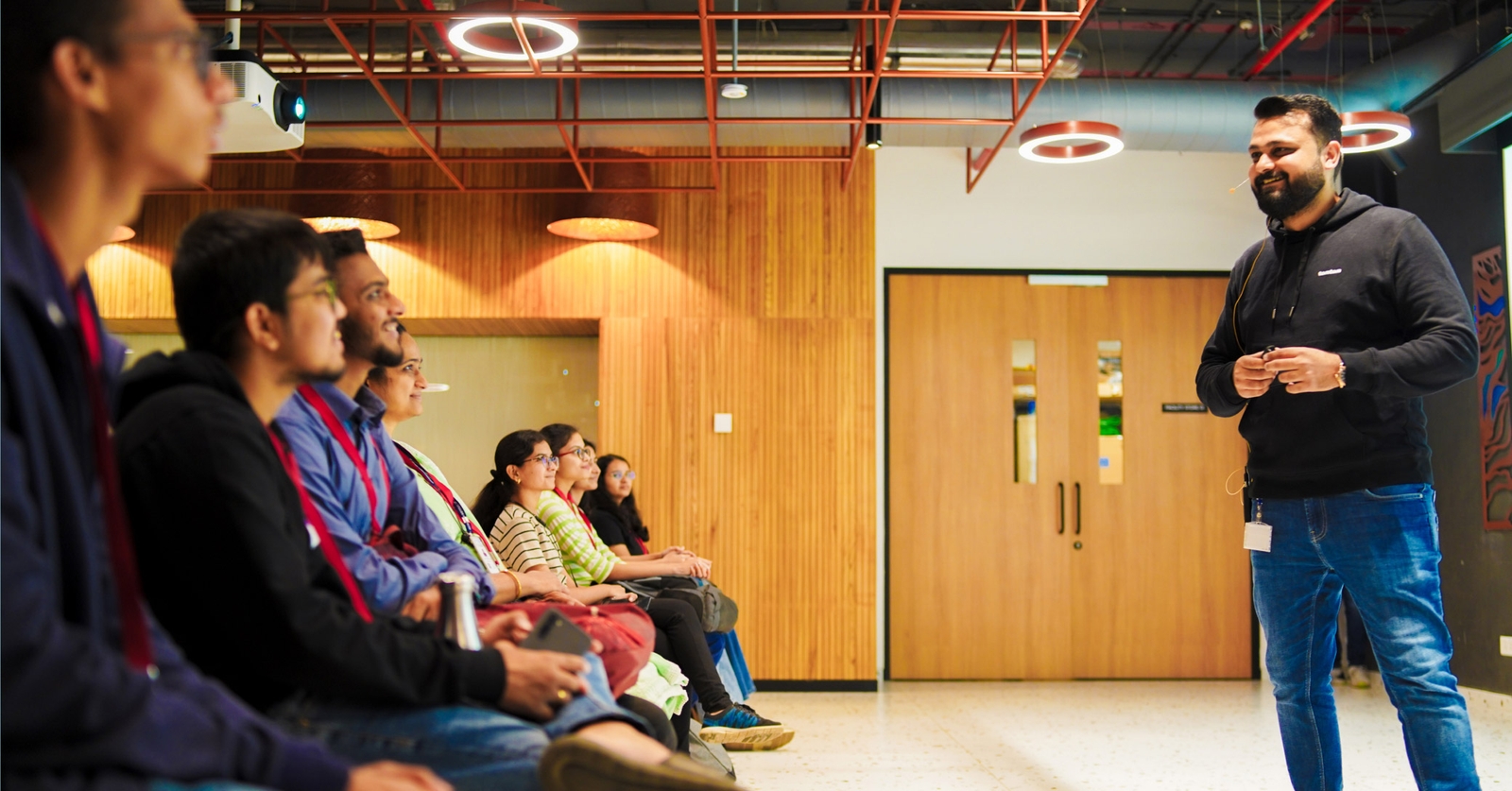 While TomTom has embraced flexible and hybrid ways of working, like many others during the pandemic, they found the transition had an impact on interaction and connection within the business. "Interaction is what takes your communications to the next level," Victoria shares.
A hard commitment to transparency
To address this gap in hybrid meeting formats, TomTom introduced Slido into their meetings.
"What's great about Slido is that it's democratic. You can easily see what's the most important issue or the top themes according to your people. It's also very transparent. So we prefer to collect questions unmoderated, but named. We aim to always answer all the questions top to bottom, no matter the topic or tone." she elaborates.
Victoria says committing to this approach is important.
In times of change or transformation, this is especially important. "People are passionate about what they do at TomTom, and that means that sometimes they have challenging questions or want to understand things more thoroughly. Answering those questions can be difficult. What I admire is how TomTom's leaders keep addressing the tough questions using Slido. Our leaders see its value and the impact it has on our people." she adds.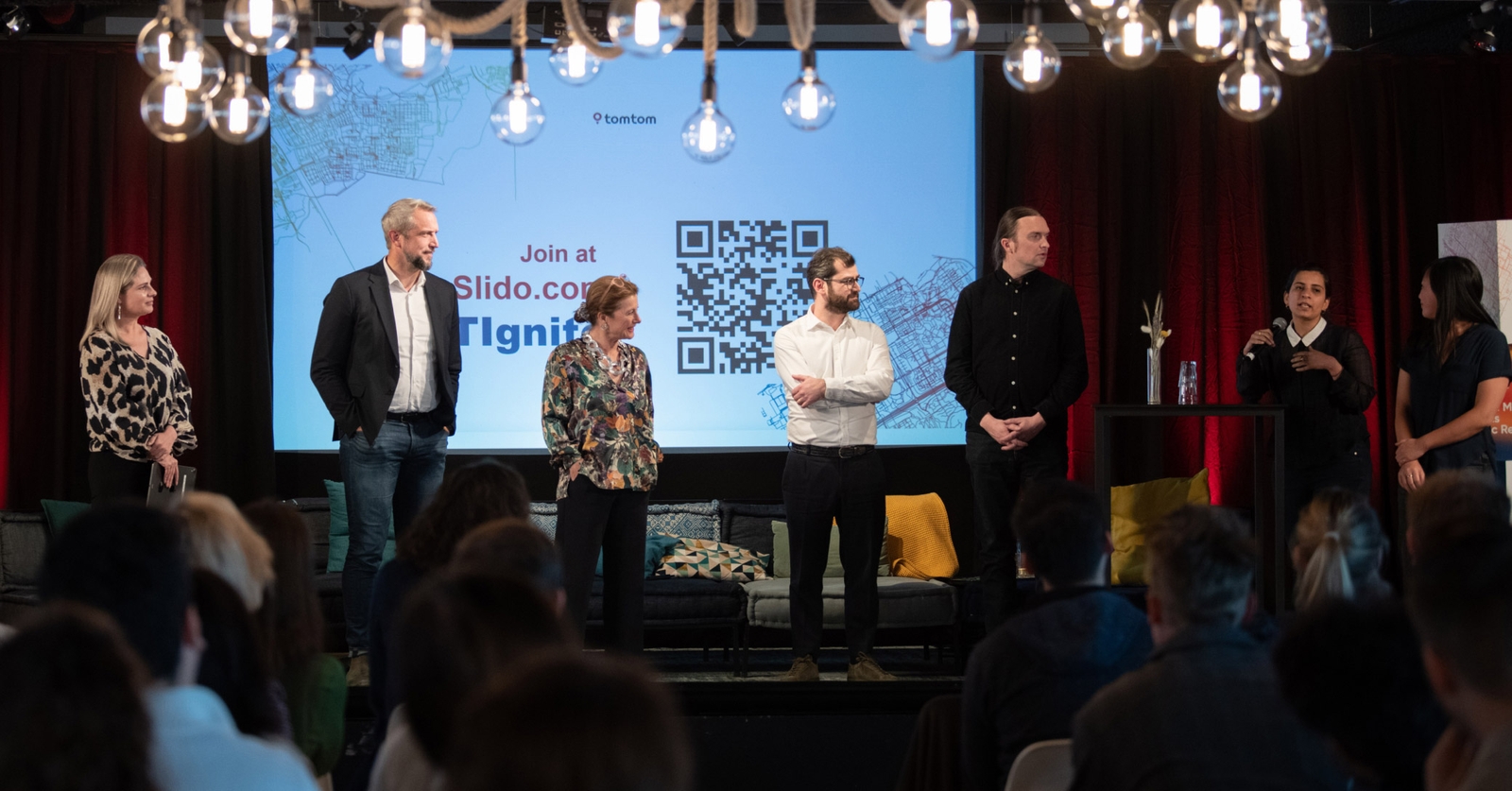 But what's the true impact of these authentic interactions? "It's interesting when someone puts their name to a tough question in front of the whole business. There was an instance when I saw one of our leaders addressing it. He said 'You know, that's a good question. It's something we're working on. I understand how you feel about that and it's something that we want to consider.' The leader dealt with it humanly, as you would in a conversation between friends, and it changed the tone of the Q&A completely because people felt heard. I think that was the moment when I saw the power of Slido in bringing people together and breaking down barriers between leaders and people."
Breaking hierarchies, building bonds
At the beginning of the pandemic, TomTom's communication score declined in the internal engagement survey. The communications team increased the cadence of leadership touchpoints and communications, resulting in the score increasing by a whopping 10 points in just six months.
"That was a big success. Behind those numbers, there was a lot of transparency and authenticity, which Slido promoted," she adds.
Victoria believes that  TomTom is where it is today culturally because the company has been using Slido consistently for a while.
"Psychological safety at TomTom has been built over time. People have been able to ask those tough questions and receive real answers. And they have been able to see the positive results of speaking up and sharing their thoughts. I think it's built a trusting culture, which is really strong," she shares.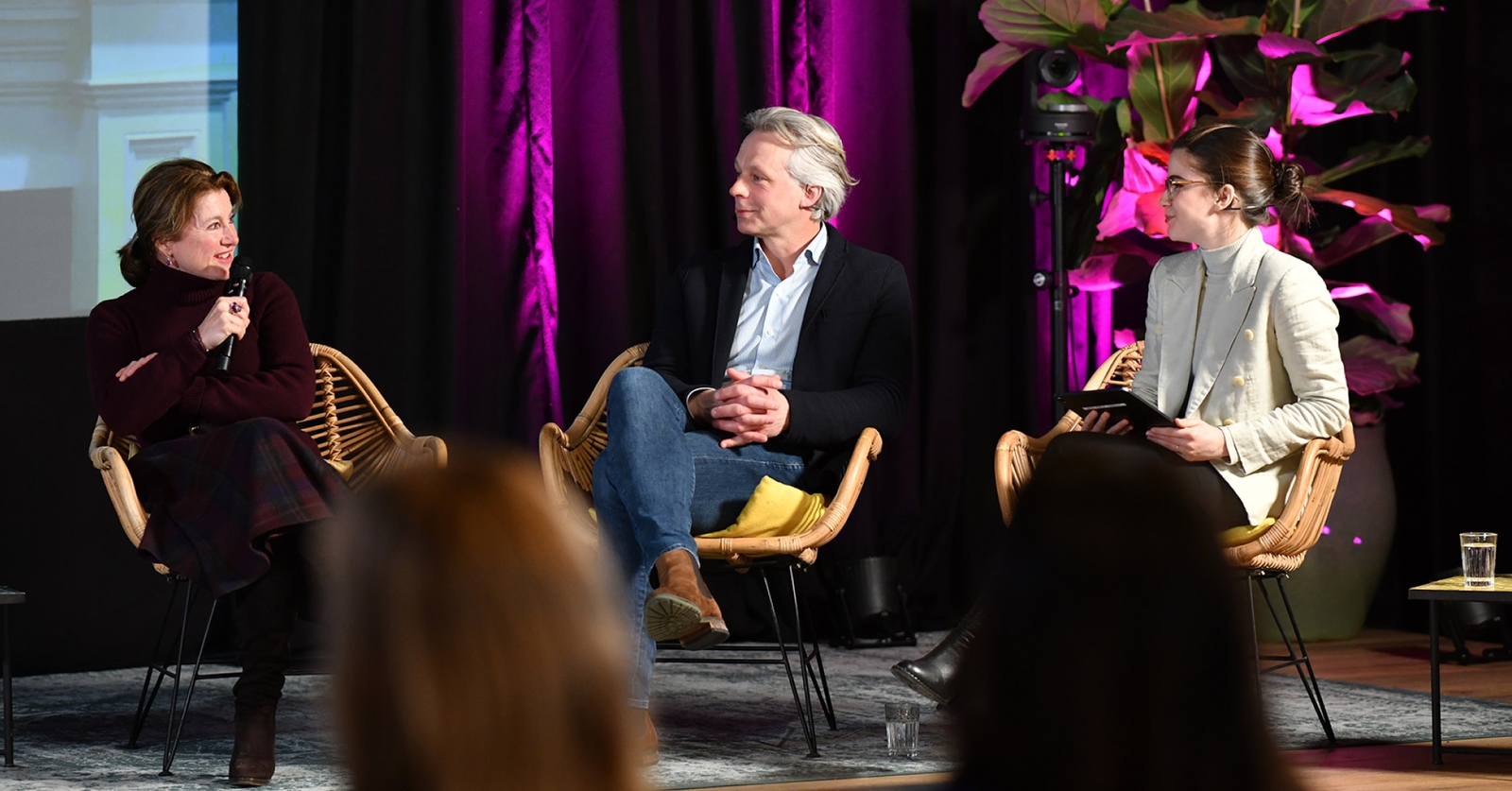 Technology as an equalizer
Deep-diving further into the effect Slido has in a meeting, Victoria also touches upon how the tool acts as an equalizing technology.
"In the world of work, we know there is a bias towards men in leadership positions. And in the tech world, women are chronically underrepresented. There can also be stereotypes that women who are direct or forceful can be seen as difficult, rather than assertive and decisive. I think Slido is a great tool for removing some of those barriers and making it very accessible and less intimidating for people to put themselves forward," she explains.
To wrap up, we would say that TomTom is a somewhat Slido-integrated company, given their many uses – ranging from pre-meeting surveys to make discussions more efficient to annual hackathons where the ideas feature is used to gather feedback and narrow down on potential product ideas.
Victoria agrees too as she shares with us a closing thought: "Slido helps our teams feel like valued and active participants, talking to a leadership that's committed to being open and transparent. This has an impact on the openness and culture of the whole company."
Top 3 benefits of using Slido
1. Interaction
Slido creates a meaningful discourse back and forth between leaders and employees or meeting organizers and attendees.
2. Transparency
Slido functionalities are transparent by design. There's a big piece there about trust.
3. Connection
With interaction and transparency over time, you can build a real connection. That's a major thing for us as a business.
Make your meetings more
interactive with Slido.