Introduce New Hires
Take the pressure off new hires and turn introductions into a fun quiz. Use the 'two truths, one lie' game to reveal some exciting stories about your new colleagues. Involve the rest of the team in the activity by allowing them to fish out the lie in a poll.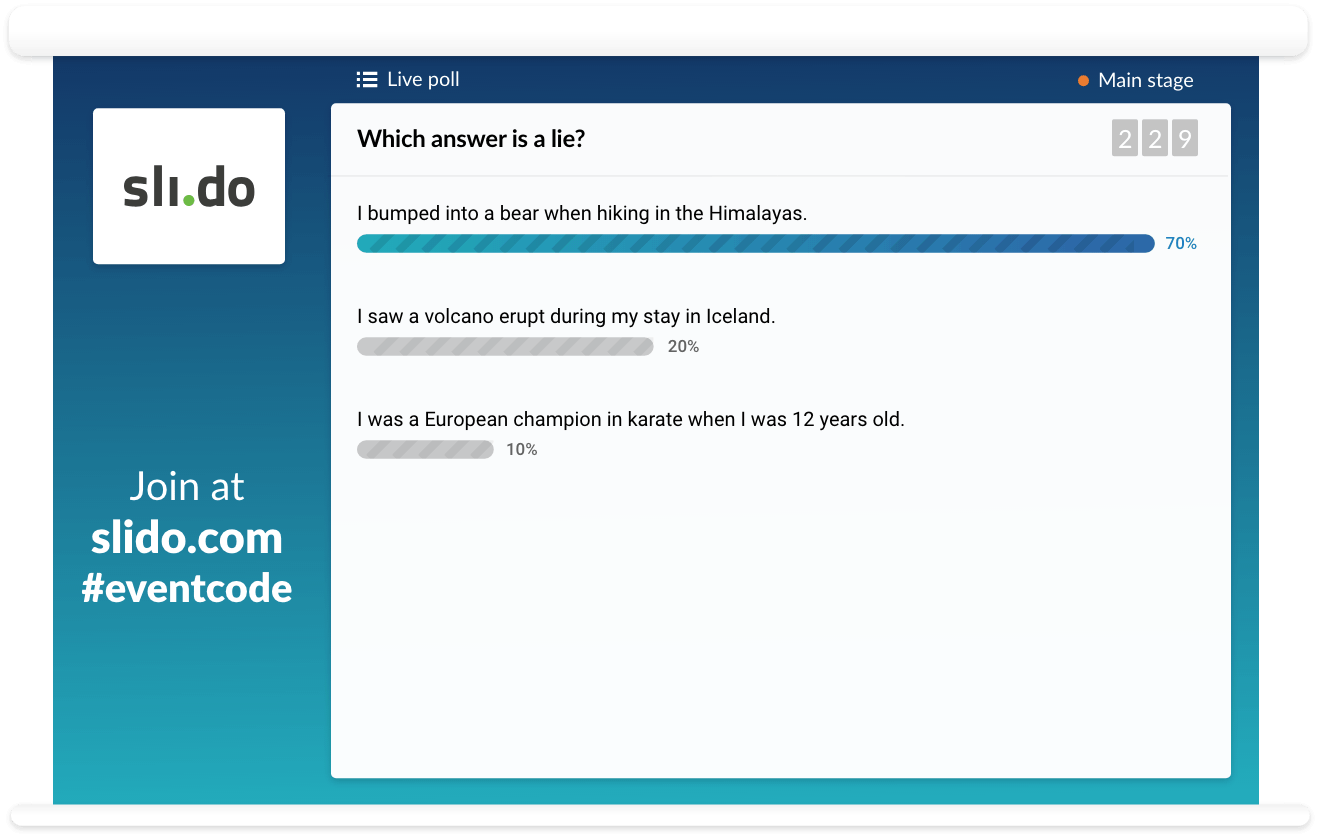 How can you do this?
Collect three facts from each new hire, two truths and one lie
Create a multiple choice poll for each newbie, e.g., "Which story is Lucy lying about?"
Hide the results before you activate each poll
Introduce a newbie, activate a poll and ask the audience to vote for the answer they think is false
Reveal the results and invite each newbie to share his or her story
Poll Question:
Multiple choice

Which story is Lucy lying about?
Resources