Celebrate Your Silent Heroes
Acknowledge those working hard behind the scenes and boost the morale of the entire team. Ask the team to each nominate a person who helped them the most or went the extra mile. Find those people who would otherwise go unnoticed and give them the recognition they deserve.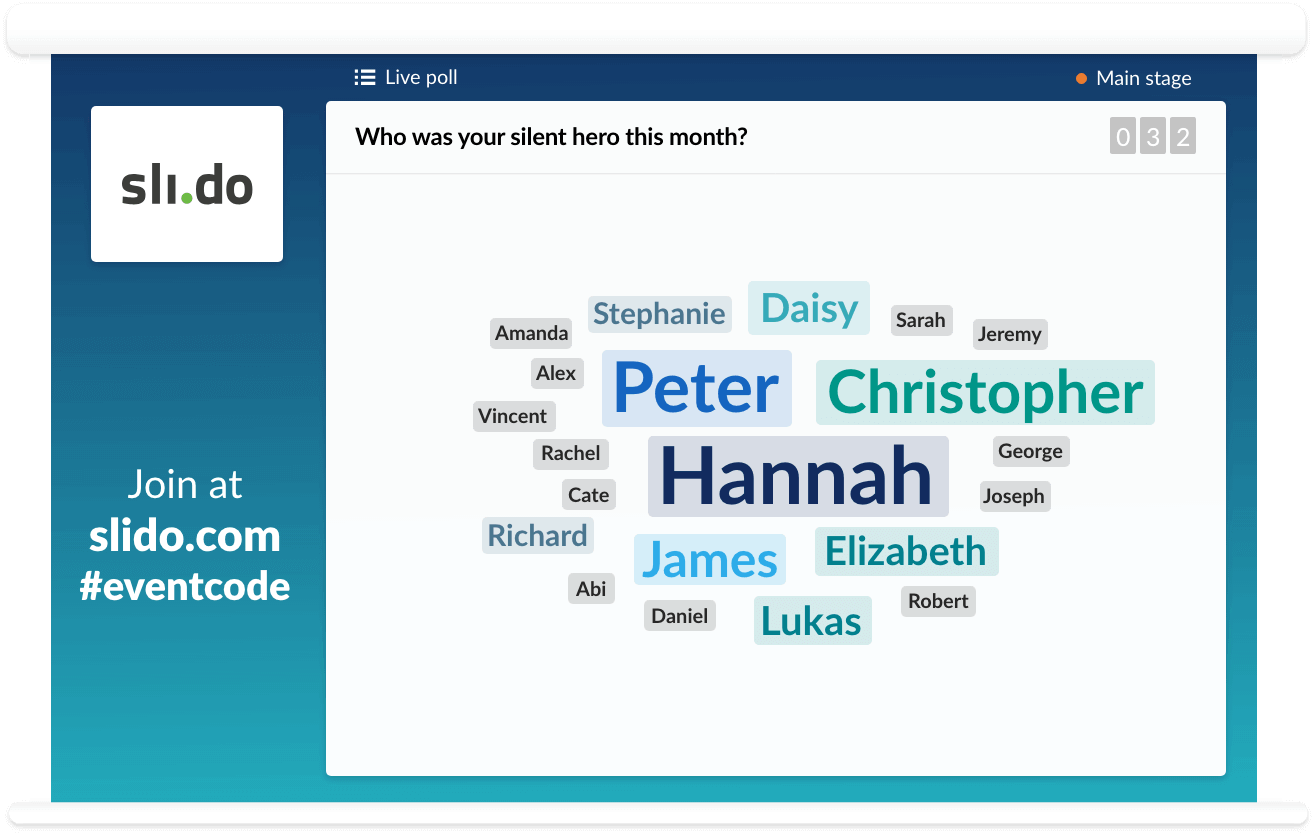 How can you do this?
Create a word cloud poll
Hide the poll results first to build up the tension
Invite people to submit the name of their silent hero
Once the votes are in, reveal the results
Give verbal acknowledgement to your silent heroes
Poll Question:
World cloud:

Who would you like to nominate as your unsung hero?
Resources