Collaborative Decision Making
Whether you are deciding on the location of your next offsite or on the team priorities for the next quarter, voting is often the fastest way to reach a group decision. Get your team members to vote on the topics that need a democratic majority. To avoid a conformity trap, take the pressure off and let everyone express their opinion anonymously.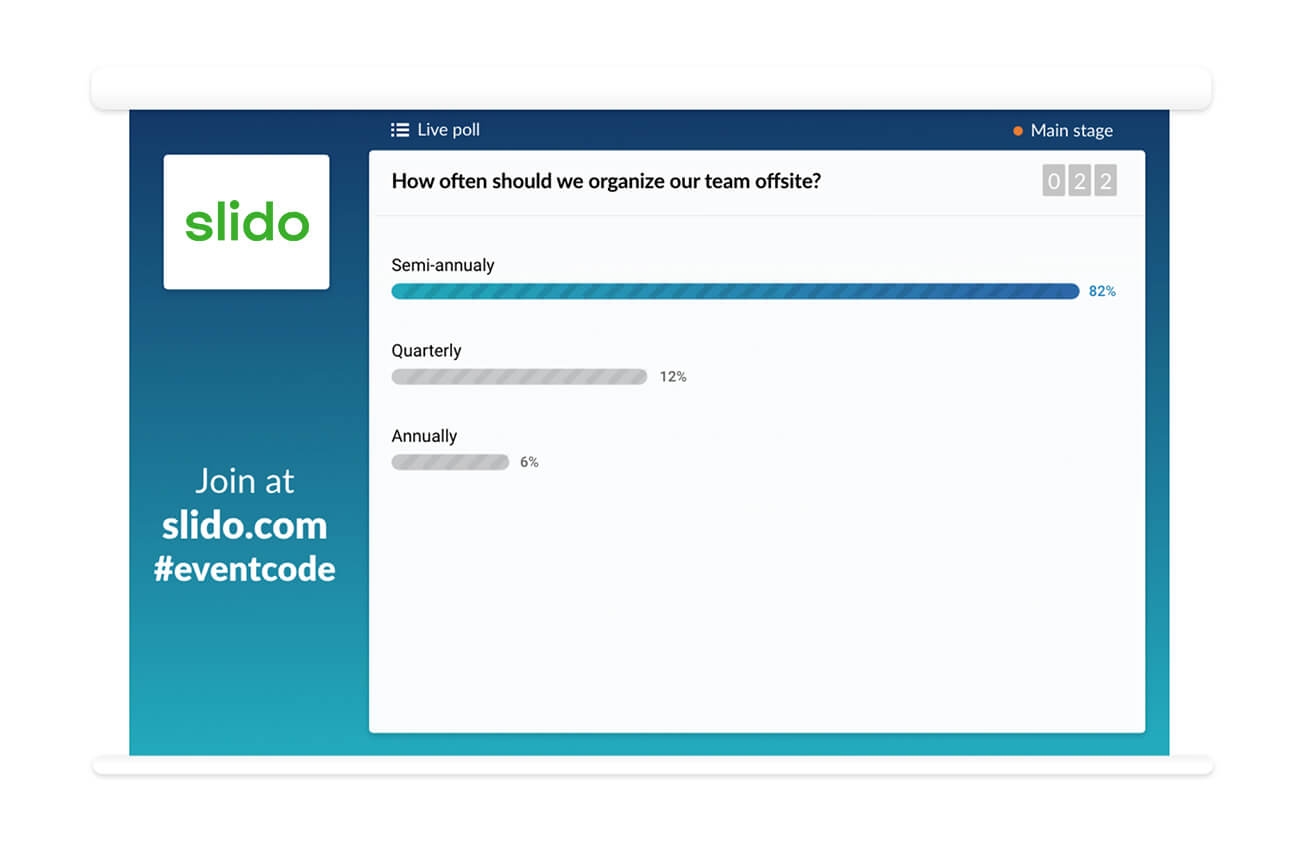 How can you do this?
During the meeting, activate the poll and get the team to send in their votes
Display the results and comment on the decision
Poll Questions:
Multiple choice

What would you like us to talk about in the next team meeting?
a) Business updates
b) Strategy and goals
c) Team roles
d) Rewards and recognition
How often should we organize our team offsite?
a) Quarterly
b) Semi-annually
c) Annually
Which marketing project should we focus on in the next quarter?
a) Video tutorials
b) Website redesign
c) Landing pages
d) Case studies
Resources