Guess the correct answer
Everyone loves a bit of friendly competition. Run a live poll or host a trivia quiz to create a fun and memorable experience. Use the results to ignite a discussion and provide further explanation.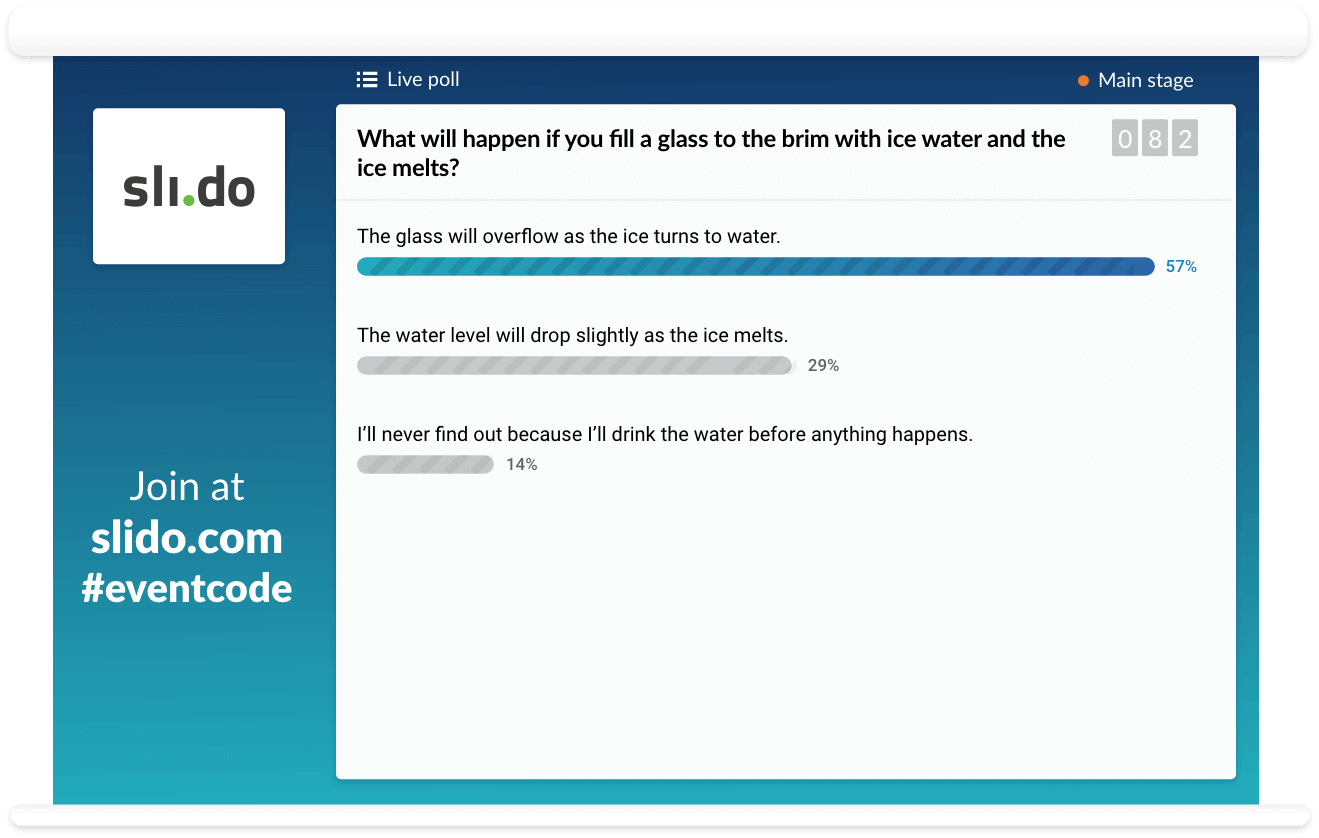 How can you do this?
Prepare the polls or quiz polls in advance
During the session, tell people to go to slido.com and enter the event code
Invite the trainees to send their votes
a) Comment on the poll results and set the correct answer in a wider context
b) When using a quiz, display the leaderboard in the end and announce the winners.
Poll Questions:
Multiple choice

Given the options, the majority of people in a control group chose:
a) Film bundle: 10 $
b) Film + Sport bundle: 20 $
c) Film + Sport + Science bundle: 27 $
What was the open rate of the email campaign sent to new prospects?
a) 25 %
b) 40 %
c) 66 %
Quiz

What will happen if you fill a glass to the brim with ice water and the ice melts?
a) The glass will overflow as the ice turns to water.
b) The water level will drop slightly as the ice melts.
c) I'll never find out because I'll drink the water before anything happens.
Resources