Make large classes interactive with polls
Involve your students in your lecture and give them an opportunity to express their opinion via live polls. This will help you learn how your lecture's content resonates with your students. Also, the poll results will help you drive meaningful discussions in your class.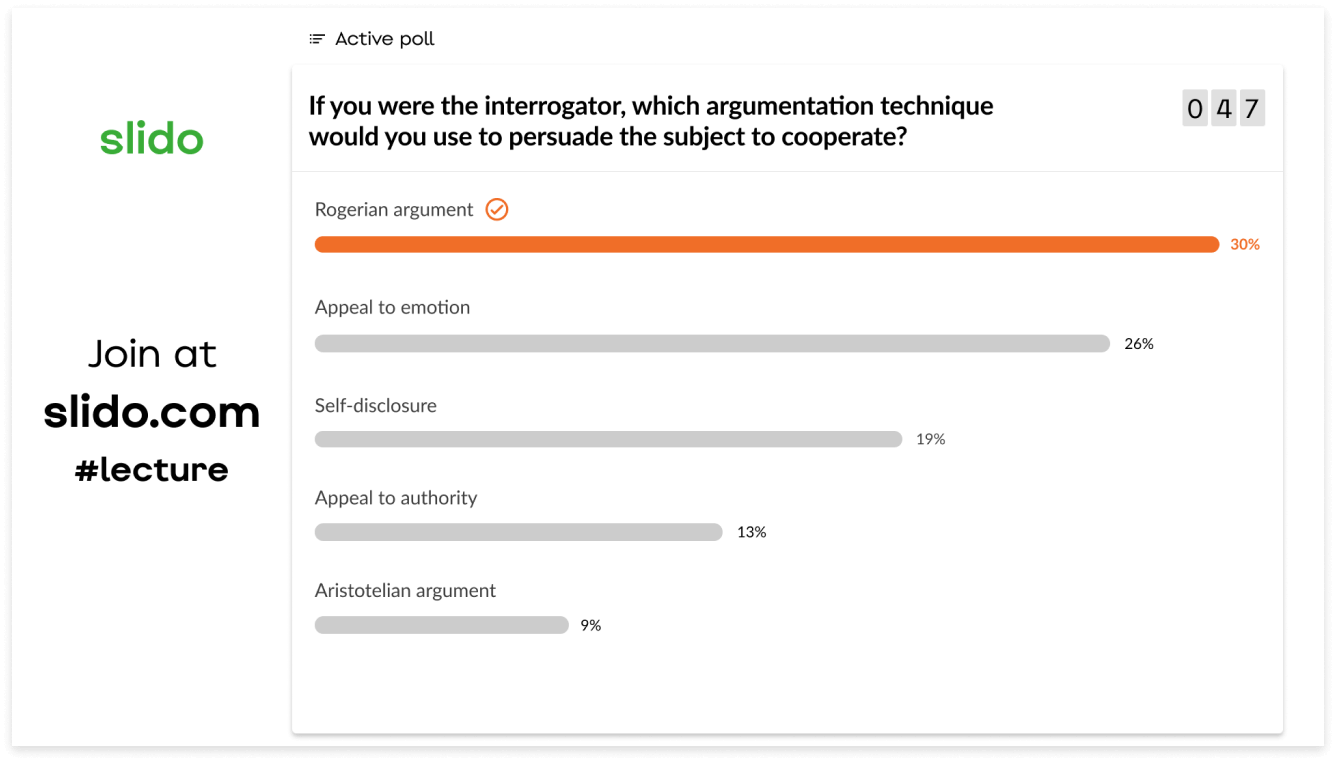 How can you do this?
Create your multiple choice poll in advance
During your lecture, tell your students to go to slido.com and enter the event code
Encourage your students to send in their votes
Comment on the poll results and put them in the context of your lecture.
Resources