Recap your lecture with a quiz
Find out how much your students remember from your lectures. Run a quiz at the beginning of your class to recap the content from the last lecture. Or motivate your students to pay attention during your lecture by hosting a quiz at the end.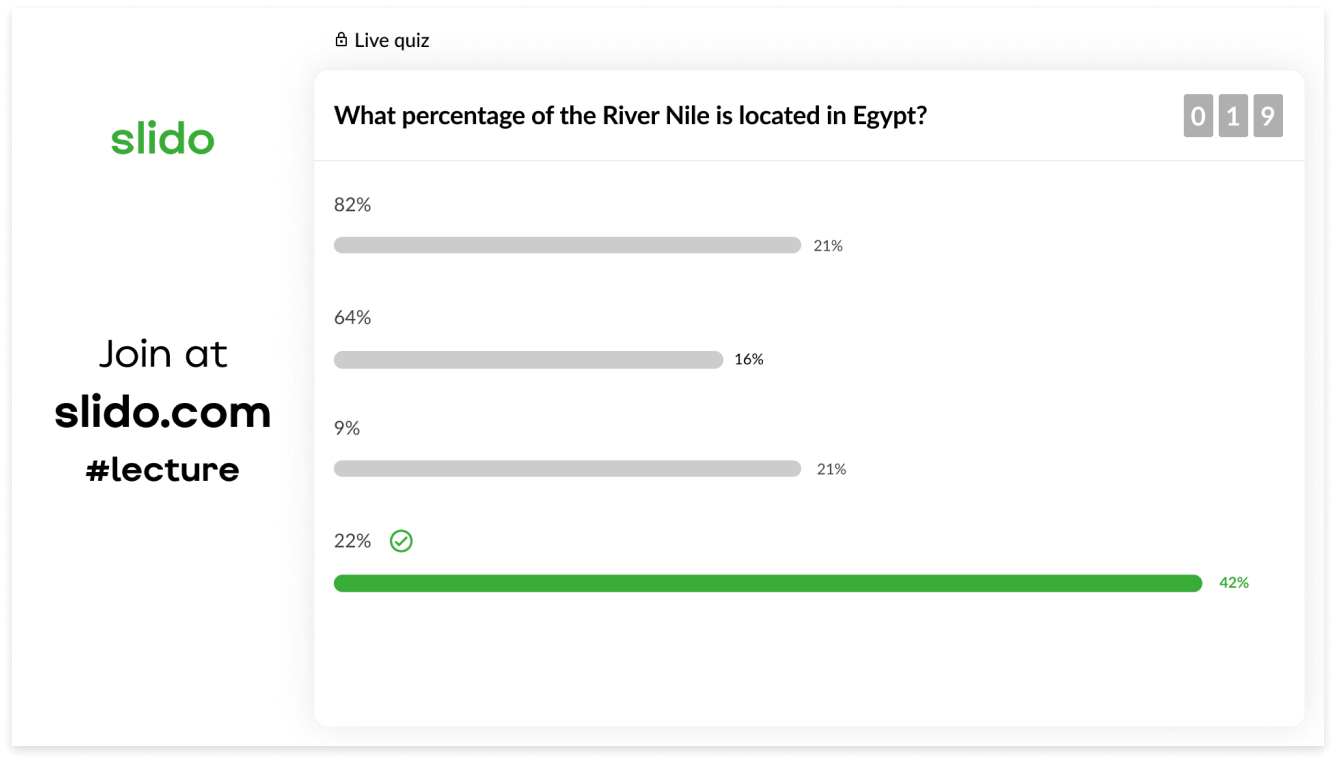 How can you do this?
Create your quiz in advance
At the start, get your students to join the quiz with their names
Reveal the correct answers and comment on the results
At the end of the quiz, display the leaderboard and announce the winners.
Resources