Quick formative assessment
Use rating polls to assess your students' level of understanding. Uncover any lack of clarity your students might have, so you can prepare them for the final exam.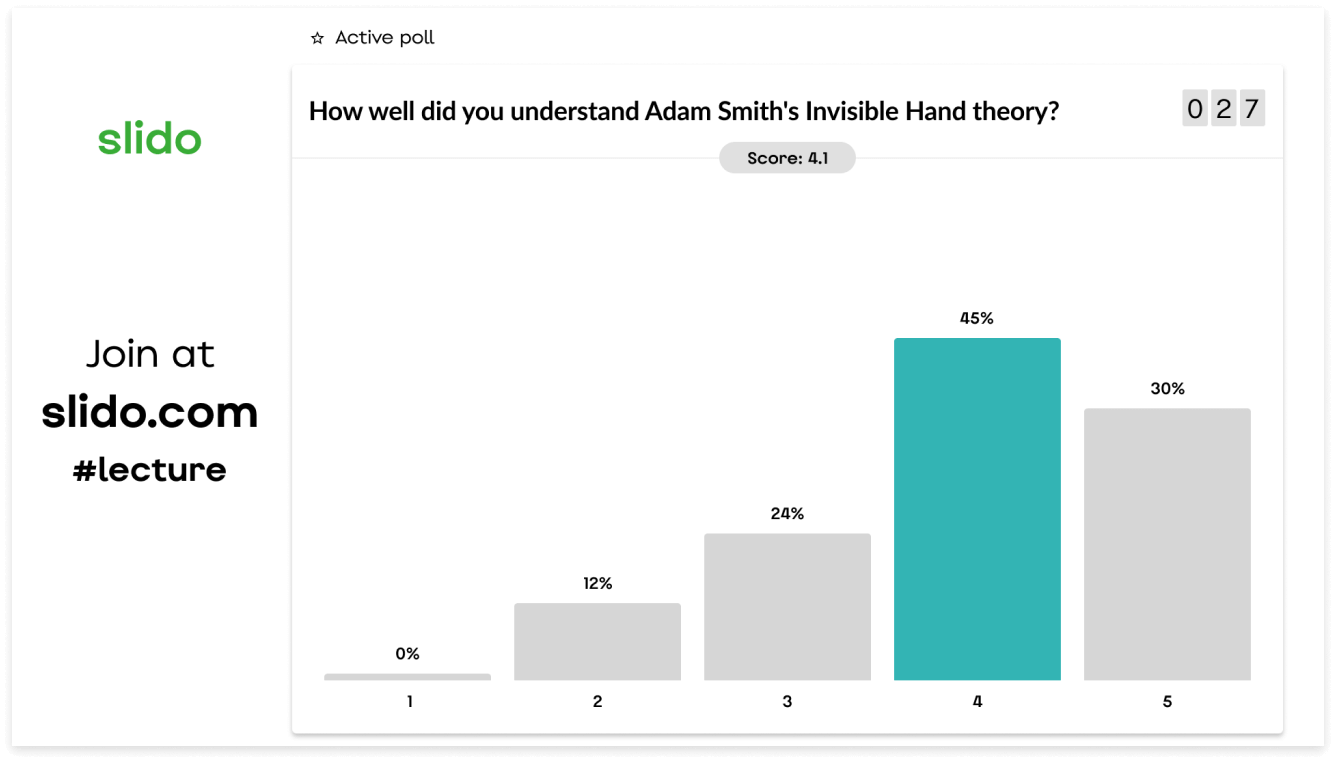 How can you do this?
Create your rating poll in advance
During your lecture, tell your students to go to slido.com and enter the event code
Encourage your students to give their ratings
Comment on the poll results and address any unclear issues.
Resources